FYREBRINGER STUDIOS PROVIDES
Architectural and Fine Art Metal Finishing
Erin Berman founded Fyrebringer Studios in 2005 to provide the fine art of metal finishing, eventually setting up residence in Downtown LA's Big Art Labs where she and her team have collectively been supporting clients in the area for over 20 years.
As a master craftsperson, and an artist in her own right, Erin brings a wealth of knowledge and experience to the metal finishing process. Over the years Fyrebringer has built trusted relationships with many of the city's most celebrated sculptors, metal fabricators, and foundries. The studio has secured regular service contracts with select LA galleries, celebrity homes, high-rise offices, and some of the more colorful characters inside Hollywood Forever's cemetery gates.
Services & Contact:
Custom Patinas

Regular Maintenance Contracts

Restorations & Repairs

Metal Chasing

Offsite Field Work
Call us at 562-883-3056 or request a quote here.
Our address is 651 Clover Street, Building 5, Unit X, Los Angeles, CA 90031
Request a
Quote
Please fill out the online form below and include a visual reference if available, or just pick up the phone and give us a call.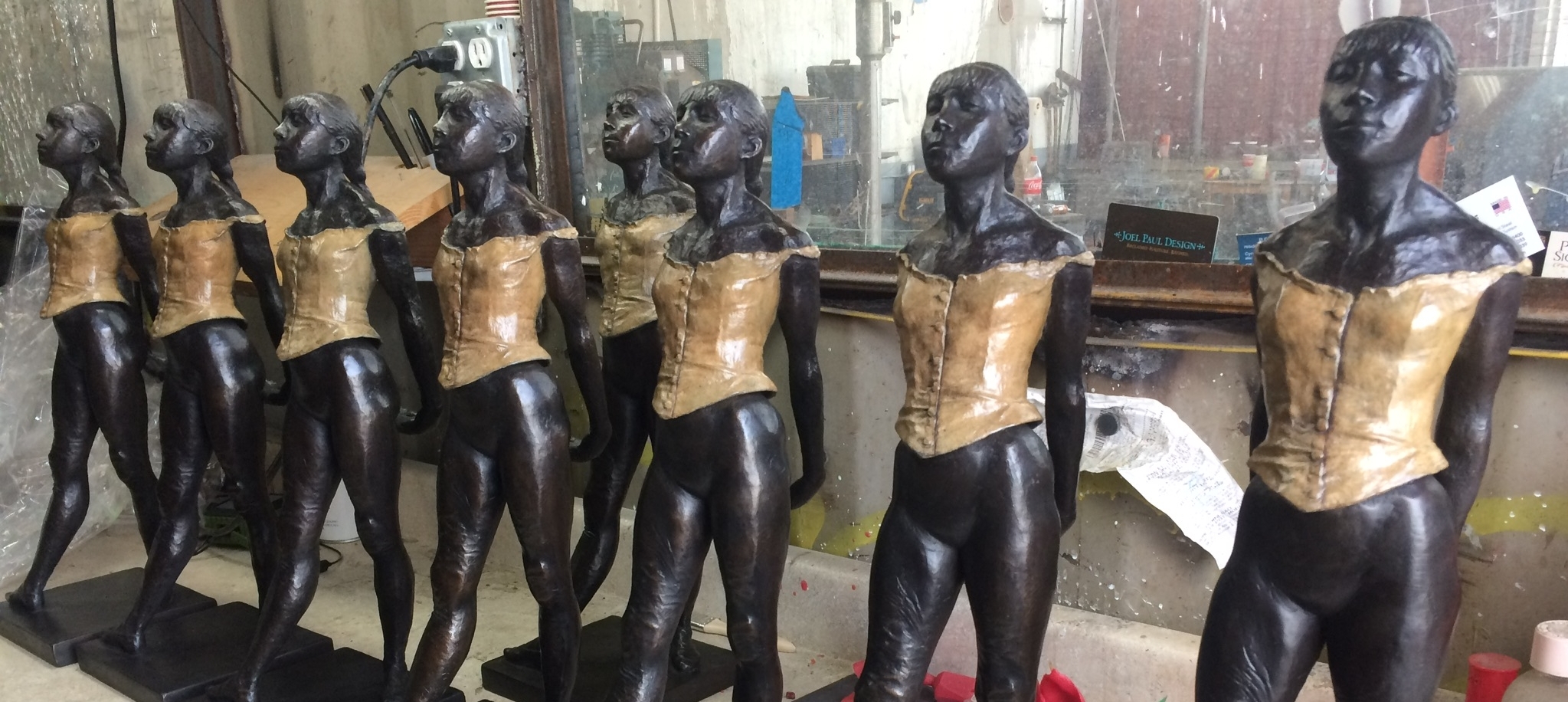 Erin Berman | Master Patina Artist
Erin earned her Fine Arts degree in Sculpture with an emphasis in Bronze Casting from California State University, Long Beach. Her early work as a sculptor brought her to the attention of Ron Young, one of the industry's best known Patina artists, and he took her on as his protégé.
Erin began her career with an entry level position at Decker Studios and was managing the facility within a year and a half. She quickly built up a following as the shop's 'go to' Patina Artist and with Ron's encouragement, went into business for herself with the creation of Fyrebringer Studios. Erin has had the privilege of working for the J. Paul Getty Villa where she restored Ancient Greek and Roman sculptures.
PARTIAL CLIENT LIST:
Betye Saar
Ricky Swallow
JD Hansen
David Kordansky Gallery
LA Staples Center
Hollywood Forever Cemetery
City of Westminster
J. Paul Getty Villa
Charles Ray
Walt Disney
The National Geographic Society
Travis Hansson Fine Art